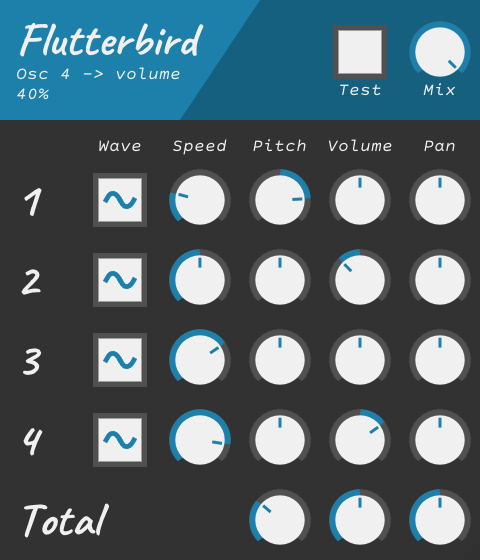 Here's the first alpha of Flutterbird v2.0!
This is what's new:
Panning modulation
Resizable vector interface
Test tone feature that plays a sine wave instead of the input
Removed 2 sample latency
Parameter name and value display when tweaking controls
Note that this is pre-release software, and it's built on top of a not-entirely-stabilized new version of a framework, so there's multiple levels of potential instability. Don't use this unless you're OK with the possibility of compatibility breaking between this and future alpha releases.

But if you're adventurous, let me know what you think!

Files
Flutterbird v2.0 alpha 3 - Windows VST2 32-bit
1 MB
Flutterbird v2.0 alpha 3 - Windows VST2 64-bit
1 MB